04/10/2013 Update:
Foreground is starting to fill back in nicely, I think for the next step i will be yanking out that other java fern on the right, and filling it in with more starougyne.
Here are some updated shots: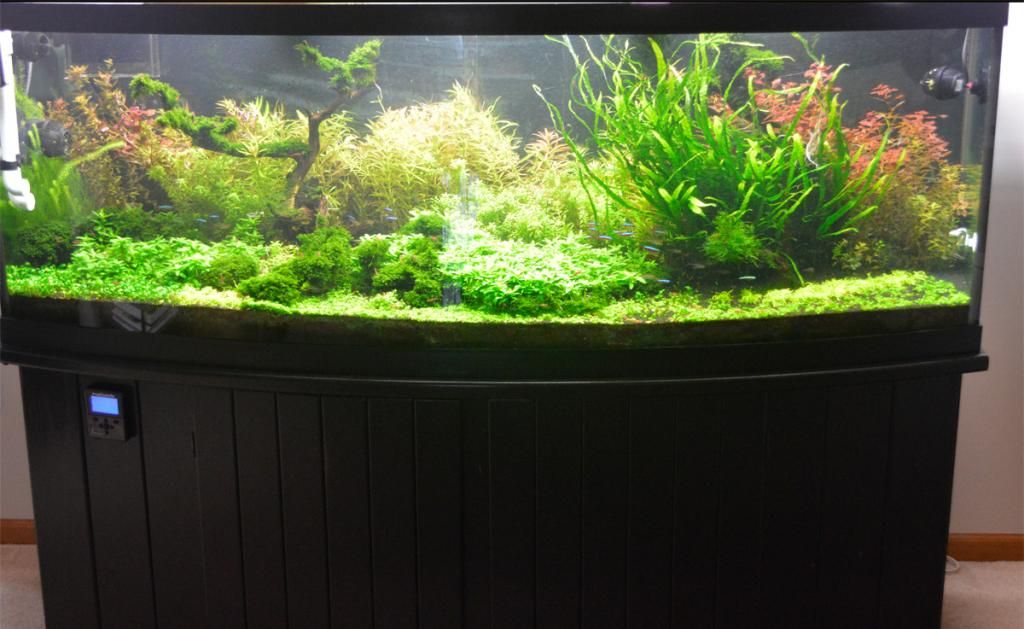 The spread of the four leaf clover is taking off like crazy. I'm thinking now to pull up all the hc later and replant with this (low maintenance)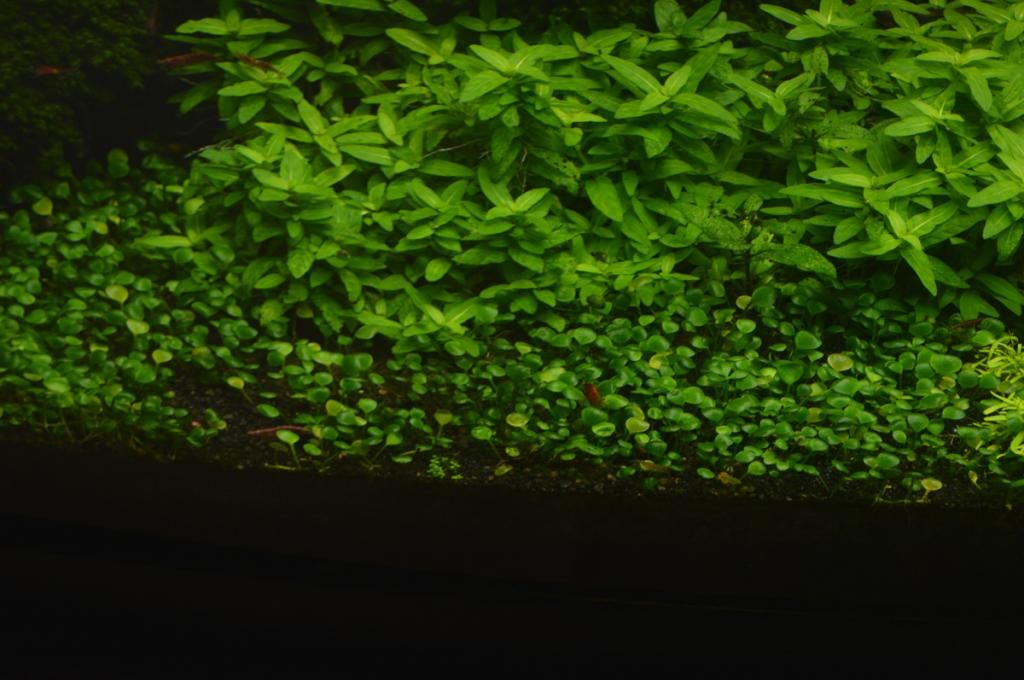 The UG is really starting to fill in nice: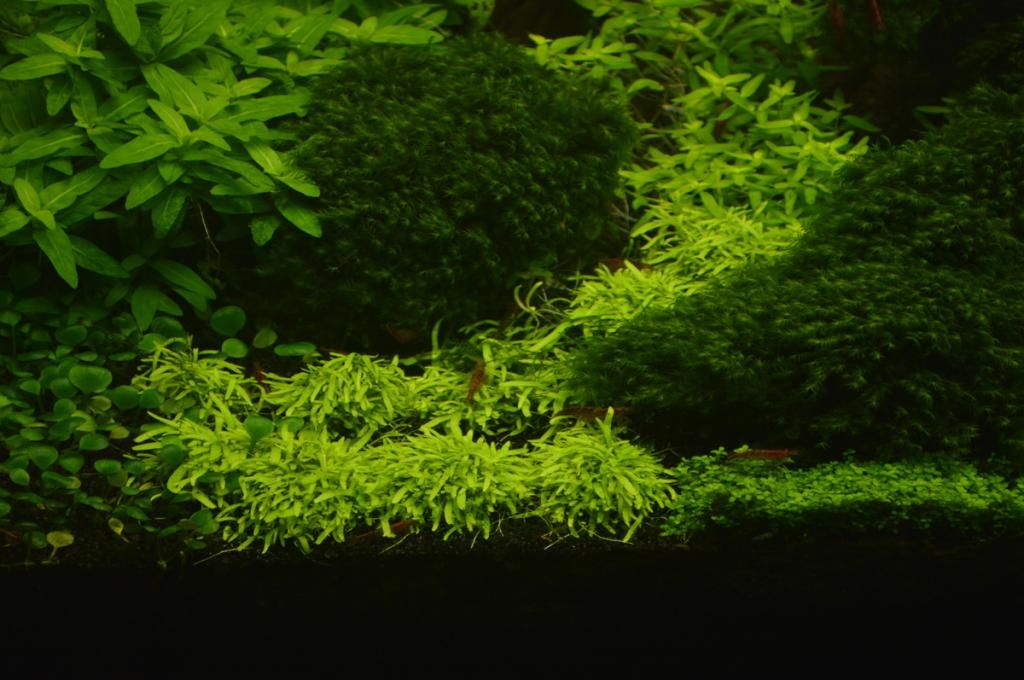 ====================
I started this project exactly 1 year ago this week.
The original build thread can be found here
A lot has changed since I first started this project, here are the basics.
Tank: 155 bow front tank. 72 x 24 x 21(roughly)
Substrate: Soil/Clay with dolomite and potash underneath with 1.5 inch cap of Black Diamond blasting compound.
Lighting: 320 watts T5HO AquaMedic SunBeam (2 @ 2x80 watt) Geisemann midday and aquaflora bulbs
Filtration: sump/wet-dry. Mag18 main return, 3- koralia circulation pumps
CO2: Custom reg build, custom powered cerges reactor
Control: Apex Jr + PM1; Lights, heater, CO2, CO2 Boost
Fertilization: Estimate Index

After a massive trimming and re-scape, here is what I ended up with as of today (3/15/2013) (so far).
You can see the "plug" method of replanting the hc.
I have added some new additions as well:
4 leaf clover (Marsilea hirsuta)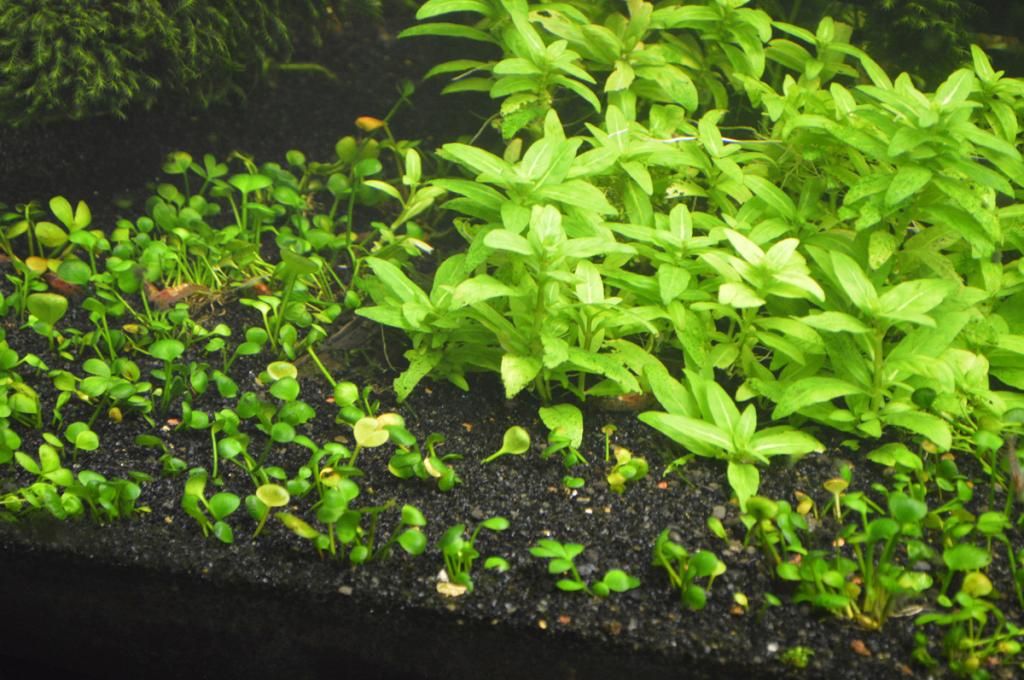 UG (Utricularia Graminifolia)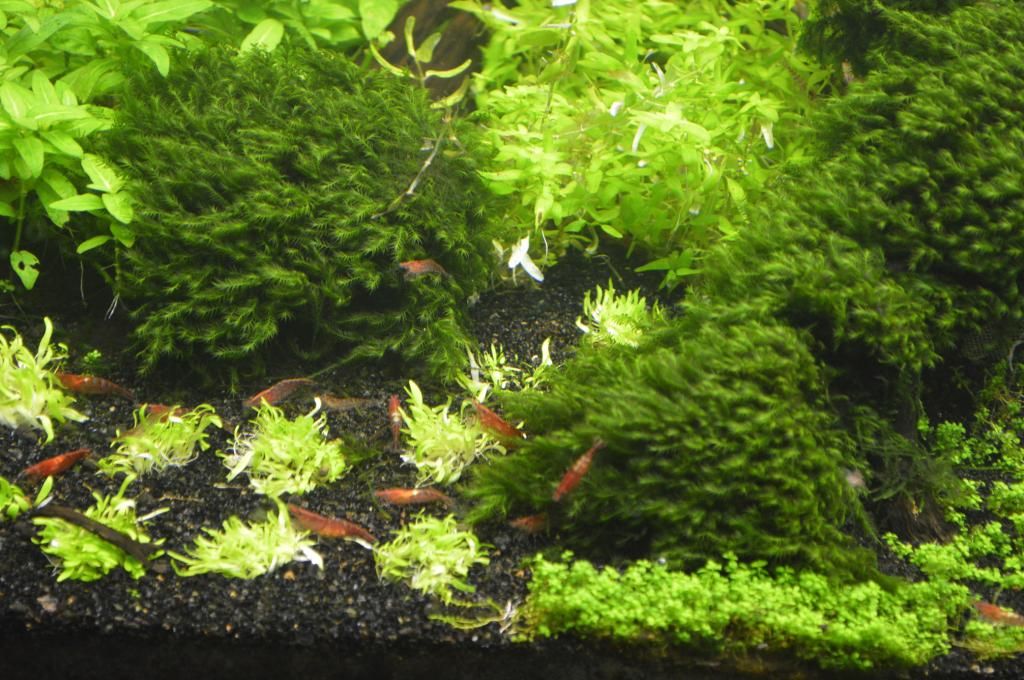 Baby Tears , Dwarf (Hemianthus callitrichoides) planted in plugs